About • Policy • Legend • Categories • Help pages • Community
Recent Changes • Special Pages • Random Page
Quote of the Moment
"
While I appreciate your enthusiasm, I must point out that breaking legs is, really, rather inefficient, if we wish our clients to be able to pursue their rather active lives in order to immediately repay their debts.
"
 
— Ramirez

Thief II: The Metal Age 20th Anniversary Contest! - Deadline: Mar 23rd, 2020 at 23:59 Pacific Time.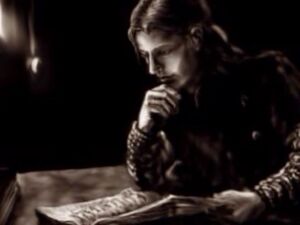 "
Mosley is the only one any of us can trust.
"
 
— Vice Detective

Mosley was a Lieutenant during Sheriff Truart's Watch. Unlike the Sheriff and Lt. Hagen, Mosley was a good cop, an idealist, believing in The Watch and her role in it. Under her command, crime was fought not only harder, but smarter, by arresting bookkeepers and fences. The downside to this is a heavy naivete, where Mosley doesn't understand that Truart is indulging in prostitution, or that her secret Pagan contact is plotting to kill her.
New Missions & Updates
Videos
Let's Play
Podcast
---

April fools! Thief and it's community are not above silly jokes. Might be time to play The Blooper Reel or perhaps load some missions from the Total Crap Contest.
Also, april showers, so get your feet wet with missions in the T2 Water Contest, or tagged with Swamp or Sewer.
All pages may contain spoilers

Site

Editing
| | |
| --- | --- |
| The Thief Games | Thief World |
Community content is available under
CC-BY-SA
unless otherwise noted.