back to Briefings and Cutscenes
Garrett on Trial
Edit
Keeper1: Interpreter Caduca? Caduca? Keeper Orland! Caduca is dead! M-murdered! I went to bring her the copy of Marand she requested, but then her door was open, she never leaves it open, and I looked in and...and--
Orland: Garrett has killed Interpreter Caduca, you say? Seize him and bring him to the Council Room.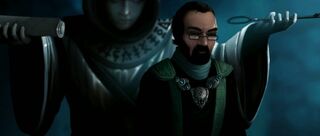 Orland: ...This is the only murder in our ranks since these halls were founded by the first of our ancestors...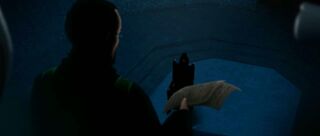 Female Keeper1: ... But Garrett had no reason to kill Caduca. Has he not walked in line with the Prophecies before?
Keeper2: ...and yet some say the Prophecies point to him as Brethren and Betrayer, surely he knew that the Interpreter was about to name...
Keeper3: ...Do not forget that Garrett killed Constantine, yes, and Karras as well – his hands - long stained with blood!
Female Keeper2: ...a thief, and no stranger to murder is he...
Keeper5:...does not match the manner in which Caduca was killed! How could Garrett have been the one who committed this act...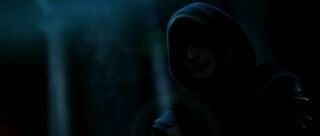 Artemus: ...remember that we asked Garrett to join us, to share his knowledge and skill, but now we turn upon him without proof as if we have put aside...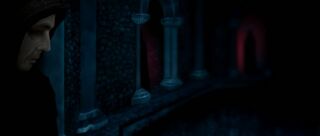 Keeper2:...broke in and destroyed the clock tower, petty vandalism as one might expect from a...
Female Keeper1:...noticed that the clock tower does appear that way from some angles. We must consider the implications! If that prophecy refers to one of us...
Orland: ...any discussion about the clock tower is *irrelevant*! The matter at hand is murder! Done by one who we accepted as our guest and brother...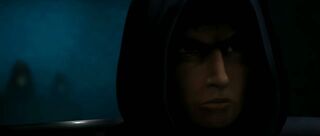 ...seems to me that these proceedings are highly irregular. Should we not...
Orland: I have heard enough! Garrett, have you anything to say before sentence is passed?
Garrett: You haven't listened to anyone else yet, Orland. Why start now?
Orland: Silence! You are declared guilty of Interpreter Caduca's murder! Your punishment will be determined by the Council. Now remove him!
Keeper2: I regret to inform you that Garrett has escaped.
Orland: Very good. Call together the Keeper Enforcers. They will track him down and... erase our problem.