Bow Zoom is a feature that automatically zooms into the area where Garrett is currently aiming.
Basic Info
Edit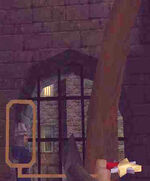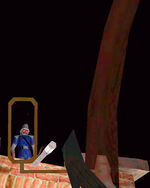 Availability:
Areas it can be found:
Automatically activated some time after docking an arrow.
Stealth Info
Edit
Allows accurate aiming of targets that are some distance away
The only 'sniping' capability within any Thief game
Kill targets with a single Broadhead Arrow instead of multiple after they are alerted with a missed shot
T3 only: Pressing the spacebar when in Zoom mode cancels the shot, reserving the arrow for later.
Community content is available under
CC-BY-SA
unless otherwise noted.